MARTINO MIDALI – EAU DE PARFUM
OTTO, the fragrance by Martino Midali
The Made in Italy brand enriches its beauty universe with a floral fragrance inspired by the memories of the founder and his lucky number, a symbol of infinity. A sweet and open message, which reflects the brand's lifestyle, makes the mind fly to places of vacation and relaxation.
Martino Midali expands its offer with the launch of the OTTO perfume. The Made in Italy womenswear brand offers a floral fragrance that reflects its lifestyle and conveys memories of open and pleasant places such as gardens, parks or Mediterranean vegetation.
The symbol of infinity. OTTO is the lucky number of the designer and founder of the brand.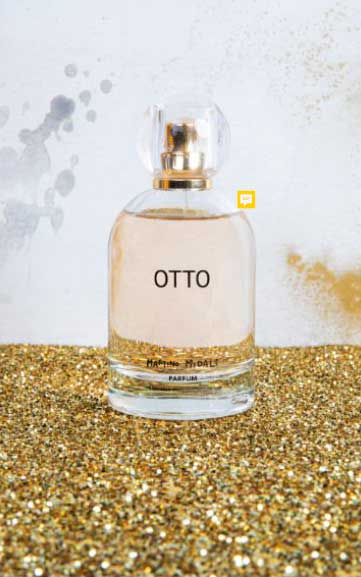 MARTINO MIDALI - EAU DE PARFUM
OTTO by MARTINO MIDALI
OTTO by Martino Midali wants to be a sweet and sincere message to make your mind fly away to places of vacation and relaxation. The chic femininity of Midali inspired the opaque gold of the packaging, which is never screamed and extravagant.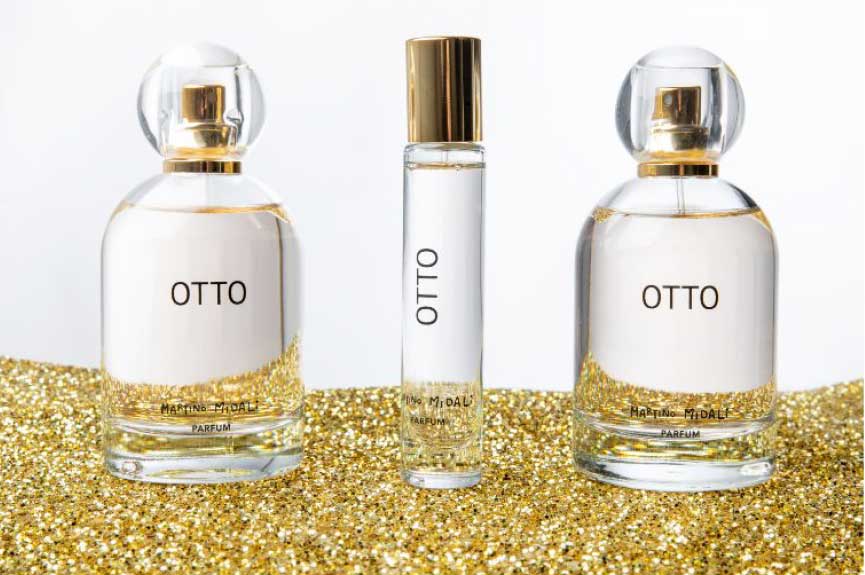 The olfactory memory inspires this new fragrance he has always had within himself. It was a sweet scent from an early age, a vanilla memory linked to his childhood. Martino Midali found that same scent in Tunisia and his other places of relaxation over time. A constant in his life since he continues to encounter Mediterranean jasmine and vanilla in every moment of leisure and regeneration. These pleasant memories become protagonists in Martino Midali's fragrance, which has jasmine and rose hearts and a vanilla base. OTTO belongs to the floral family, which evokes the concept of positivity, a chore of the brand's lifestyle. In the olfactory pyramid, the top notes are aromatic, and the heart notes are jasmine, neroli, rose, and green, while musk and vanilla represent the base notes.
MARTINO MIDALI - EAU DE PARFUM
OTTO by MARTINO MIDALI